Did you know there are 7 Smart Home Features to
Help You Age Better in Place ?
Welcome to St Oaks Care Center Situated in Carriere MS, Pearl River County, Mississippi
A setting that caters to attention with Preservation of dignity and self-respect.
Assisted Living Memory Care – Alzheimer's / Dementia Info: Senior Care,
Short Term Stays, Rehabilitation, and Skilled Nursing Care
Inspired Care for Generations Past
The decision to help an aging adult move out of a current home is a complex one – both emotionally and practically. Above all, you want the person to be safe and well. At St. Oaks, we understand your concerns, and with a professionally trained, compassionate staff, meticulous attention is given to every facet of life.
Please call if you have any questions or would like to schedule a tour of our beautiful assisted living home. 601-688-0233 or 769-926-2596. OR You can email us at: stoakscarecenter@gmail.com
Climate Controlled Heat & Air
24 Hour Quality Care
Social Activities
Safety Checks
Scheduled Transportation
Restaurant Style Dining
Room Service ( When Needs Arise )
Friendly & Professional Certified Staff
Escort to Appointments in 12 Passenger Transportation Van
Performing Personal Care
Assisting with Mobility
Three Enjoyable Meals Tow Delicious Snacks
Enjoyable Continuous Planned Activities
Fall Prevention Plans
Assisting with Ambulation
Monitoring Vital Signs
Medical Management
Daily Housekeeping & Laundry
7 Smart Home Features To Assist You Age in Place

Start considering"smart home" technology and images of Even a business person's house or A young person's home can come into mind. But in recent years, smart house technology has become a lot more accessible — so much so that seniors are currently embracing it.
Smart home technology today provides a level of assistance. To older people, they did not have just decades ago. Things like making sure the ideal medication is taken by them, taking inventory of what food is in their fridge, letting someone check in on them, turning lights off and more. And the majority of it's simple to establish and use.
If you are organizing a home for someone or doing elder planning, here is a peek at some wise home technology that can take you to whole new levels. These devices will need wi-fi to utilize, but they're all fairly simple to install and set up.
1. Amazon Echo Dot Mini, Source: Amazon.
The Amazon Echo and Google Home are small Voice-controlled devices that function as"digital assistants." By voice control, reminders can be placed by them, make telephone calls, give the time and day, play music, tell jokes and stories, play audio books, give weather forecasts and much more.
When paired with additional home devices. These apparatus can turn off and on things such as televisions, ceiling fans, ceiling fans, and switches. Your thermostat can be controlled by them by your voice and preheat your oven. Both Google and Amazon sell mini versions of these devices that have exactly the identical performance but cost about $30.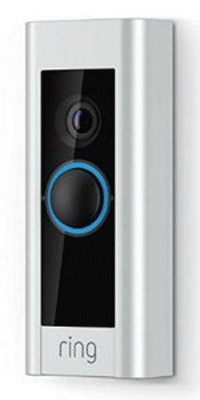 2. Ring doorbell
Forty-six Percentage of seniors over 75 live alone Safety is a huge concern for seniors, and there are few things that make you too uncomfortable as a stranger knocking at your door.
Smart doorbells Like Ring let people see who is at their door, Bright doorbells Without opening it without going near the door. When attached to your smartphone or tablet, Ring also permits the homeowner and will send an alert when someone's in the door.
There have been several instances where Families credit Ring with saving a loved one's life — one example where a dementia patient wandered to a neighbor's and had been discovered by their Ring device. The ring can be purchased for about $130 and comes in several colors and finishes.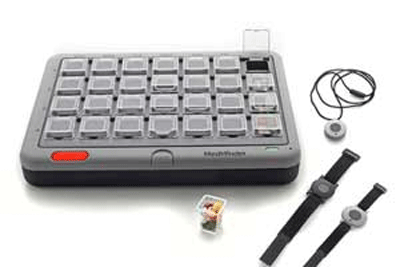 3. Maya with Lifeline from MedMinder
Seniors take a good deal of prescription medication – more than ten prescriptions a year on average. MedMinder has taken the everyday pillbox and made it high tech.
If you are taking any medication, it may be tough. If you or a loved one are carrying a lot of pills (perhaps with diminished mental capacity), it can be a recipe for failure.
That is where Maya MedMinder can help. It is Until it's time to take 13, medications. Also, the box chimes and the pillbox is filled out for a month, a program is set and lights up the appropriate box when it is time to take that medicine. Alarms can be sent to a mobile phone through a program or text message When a drug is not taken. The cost ranges depending on the version, but the best MedMinder prices around $45 a month to get the Maya edition. It comes with wearable alert system devices that may connect you.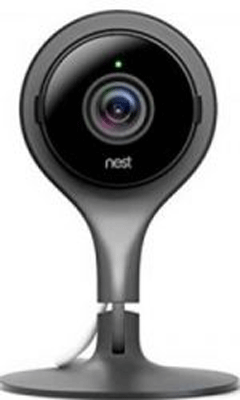 4. Nest indoor home cameras
If you wanted to keep your eyes out on your family members or a loved one while living very far away, a smart home indoor camera is a perfectly great choice.
Nest, famous for the smart thermostats, is probably the most Popular manufacturer in the business of their products and cameras come highly regarded.
Nest cameras cost about $199, with an extra fee if You want to record. They let family members to remotely access the camera (with a secure password) to find out what's happening. Nest has movement detection when motion is tracked in a certain place, night vision, and two-way communicating to send alarms.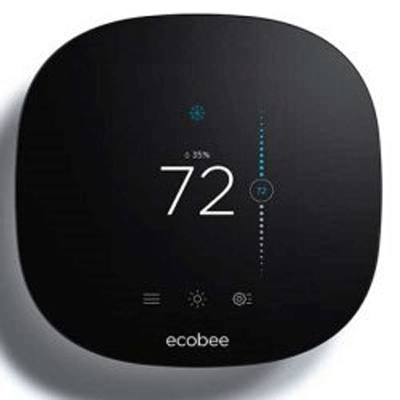 5. A Smart thermostats
While programmable thermostats that stick to A certain schedule have been around for a while; thermostats, bring a new degree of control. Bright thermostats from Nest, ecobee, and Honeywell not only let users establish a program for temperature changes however connect to a program where the temperature can be changed with a smartphone or tablet (and allow someone sees exactly what the temperature is now set to).
Some models even adjust a houses' temperatures depending on the hot or cold weather outside. Connect to a device such as the Amazon Echo or Google Home, and the temperature could be changed by simply talking — a big plus for a person who may have mobility issues and is not capable of installing and adjusting the thermostat.
Bright thermostats can relate to nearly any HVAC system (except elderly ones in a couple of instances ) and run around $150 to $200 with no monthly fee.
6. The Samsung smart fridges
This is probably one of the most expensive things on This list at around $4,000, but it's worth mentioning because of how useful it is. Smart home tech is available everywhere in a house these days, even the refrigerator. Like lots of smart technologies, you don't understand until you begin using it, how easy it is.
A large touchscreen on the front helps keep Track of groceries inside while a little camera in the fridge enables you to look in the refrigerator from any smartphone or tablet (say while you are in the grocery store wondering if you have an item or not). Shopping lists could be generated, and groceries can be purchased from the screen of the fridge and then obtained by the program. If an individual has difficulty, a wise refrigerator could be just what they have to keep their diet on track.
For those who like to cook, a refrigerator Can indicate recipes based on what's based on particular dietary restrictions or inside. Conventional"smart technologies" attributes are included as well, such as the capability to play videos or music and compose notes.
7. iGuardStove
Forgetting that the stove is turned on can happen to anyone, The huge majority of home fires are due to forgotten cooking appliances, and that is why a product such as the iGuardStove that costs about $600 can be emptied.
This is a device that takes complete control of the stove in a house – shutting it off if no one is at the kitchen (while still allowing for a manual override in case a long meal is being cooked), locking the stove from unauthorized usage (during specific time intervals ), also sending text alerts in the even of a potential emergency (or sending an alarm if no motion is detected from the day for a certain time interval ).
An app enables caregivers to monitor the Stove remotely (and disable it whenever they choose), making sure that among the home's most dangerous appliances becomes more drastically safer. A smart home for seniors
A home for seniors
Technology can be a scary thing to keep up with, Especially for folks, but house technology is for the most part. These devices open up an entirely new world for seniors and allow them to do things that they otherwise couldn't.
And if you take advantage of the newest technology, you'll Probably find life could be more comfy to get a senior than previously.
Pearl RiverCounty, MS.
Nursing homes Lumberton, Medical transportation, 39455, Nursing homes Picayune, Nursing homes 39466, Nursing homes Poplarville, Nursing homes 39470, Nursing homes 39457, Nursing homes Hide-A-Way Lake 39426, Nursing homes Nicholson, Nursing homes 39463, Nursing homes 39466, Nursing homes Caesar, Nursing homes 39466, Nursing homes Carriere, Nursing homes 39426, Nursing homes Crossroads, Nursing homes 38701, Nursing homes Henleyfield, Medical transportation, McNeill, Nursing homes 39426, Nursing homes 39457, Nursing homes Ozona, 39426, Nursing homes Cybur, Nursing homes Pearl, Nursing homes Derby, Nursing homes 39470, Nursing homes West Poplarville, Nursing homes 39470, Nursing homes Hillsdale, Nursing homes 39455, Nursing homes Savannah, Nursing homes 39470, Nursing homes Fords Creek, Hickory Grove, Nursing homes Silver Run,
Lamar County, MS.
Nursing homes Hattiesburg, Nursing homes 39401, Nursing homes 39402, Nursing homes 39403, Nursing homes 39404, Nursing homes 39406, Nursing homes Lumberton, Nursing homes 39455, Nursing homes Purvis Nursing homes 39475, Nursing homes Sumrall, Nursing homes 39482, Nursing homes Arnold Line, Nursing homes 39402, Nursing homes West Hattiesburg, Nursing homes Baxterville, Nursing homes 39455, Nursing homes Bellevue, Nursing homes Oak Grove, Nursing homes 39401, Nursing homes Oloh,
Forest County MS.
Nursing homes Petal, Nursing homes 39465, Nursing homes Glendale, Nursing homes Rawls Springs, Nursing homes Brooklyn, Nursing homes Carnes, Nursing homes Carterville, Nursing homes Dixie, Nursing homes Eatonville, Nursing homes Fruitland Park, Nursing homes Indian Springs, Nursing homes Leeville, Nursing homes Macedonia, Nursing homes Maxie, Nursing homes Maybank, Nursing homes McLaurin, Nursing homes Palmer's Crossing, Nursing homes Providence, Nursing homes Sheeplo, Nursing homes Wallis, Nursing homes Riverside
Hancock County, MS.
Nursing homes Bay St. Louis, Nursing homes 39520, Nursing homes 39521, Nursing homes 39522, Nursing homes Diamondhead, Nursing homes 39525, Nursing homes Waveland, Nursing homes 39576, Nursing homes Kiln, Nursing homes 39556, Nursing homes Pearlington, Nursing homes 39572, Nursing homes Shoreline Park, Nursing homes 39520, Nursing homes Ansley, Nursing homes Clermont Harbor, Nursing homes Lakeshore, Nursing homes Napoleon
St. Tammany Parish LA
Nursing homes Covington, Nursing homes 70433, Nursing homes 70434, Nursing homes Mandeville, Nursing homes 70448, Nursing homes 70470, Nursing homes 70471, Nursing homes Slidell, Nursing homes 70458, Nursing homes 70459, Nursing homes 70460, Nursing homes Abita Springs, Nursing homes 70420, Nursing homes Madisonville, Nursing homes 70447, Nursing homes Pearl River, Nursing homes 70452, Nursing homes Folsom, Nursing homes 70437, Nursing homes Eden Isle, Nursing homes 70458, Nursing homes Lacombe, Nursing homes 70445, Nursing homes Alton, Nursing homes Amos, Nursing homes Audubon, Nursing homes Barker's Corner, Nursing homes Big Branch, Blond, Nursing homes 70457, Nursing homes Bonfouca, Nursing homes Bush, Nursing homes 70431, Nursing homes Chinchuba, Nursing homes 70471, Colt, Cranky Corner, Nursing homes 70446, Nursing homes Crawford Landing, Nursing homes 70461, Nursing homes Dave, Davis Landing, Nursing homes Florenville, Nursing homes 70452, Nursing homes Goodbee, 70433, Nursing homes Haaswood, Nursing homes 70452, Nursing homes Houltonville, 70447, Nursing homes Hickory, Nursing homes 71327, Nursing homes Lewisburg, Nursing homes 70448, Nursing homes Maude, McClane City, Nursing homes 70458, Morgan Bluff, Nursing homes 70461, North Slidell, Nursing homes Oaklawn, St. Benedict, St. Joe, St. Tammany, Nursing homes St. Tammany Corner, Nursing homes Talisheek, Nursing homes Waldheim, Nursing homes White Kitchen
Welcome to St Oaks Care Center Situated in Carriere MS, Pearl River County, Mississippi
A setting that caters to attention with Preservation of dignity and self-respect.
Assisted Living Memory Care – Alzheimer's / Dementia Info: Senior Care,
Short Term Stays, Rehabilitation, and Skilled Nursing Care
At St. Oaks Care Center, it is our commitment to provide the highest quality of elder care senior services in a compassionate, nurturing surrounding. We are dedicated to creating a supportive, safe, and home-like environment allowing our residents to enjoy a lifestyle promoting dignity and independence. Let us provide your loved one with the comfort and love that they deserve.
Allow us to walk you through our carefree living and home-like setting.